Connie Anderson edits both non-fiction and general fiction books, and considers herself an important part of the author's team to create the best book possible.  She combines attention to detail with the ability to edit from the reader's point of view, asking the "hard" questions.  As a CYA editor (Cover Your Author) she also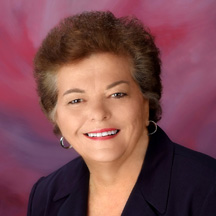 works to protect the author from making the wrong decisions during the entire writing and publishing process.  Through her years of experience, she also knows other trusted resources for outstanding cover designs and also interior formatting.
She has been editing for over 25 years, and enjoys learning about people's lives, passions, and businesses. Each new book is like an adventure, and more exciting information she can share with her family and friends.  For all of its thirteen years (2003–2015), she served on the community volunteer committee for the daylong Bloomington Writers' Festival and Book Fair.
For many years, she wrote a regular column about "life's happenings" for her local suburban newspaper.  Connie has written two books.  In My Next Life I Want to be My Dog and When Polio Came Home: How Ordinary People Overcame Extraordinary Challenges, both available on Amazon.
Check out what some of her author clients say on Testimonials: Clients Say It Best page.
or call 952-835-4731 Central time zone