In my new book, Ignite. Engage. Retain, Connie was instrumental in making sure the content was accurate and interesting. She is a great editor and I am confident that readers will enjoy the book. As an author, one wants to write books that are both accurate and interesting to readers, while also appearing knowledgeable about the topic. Connie does a great job of balancing these goals, which is why I have always recommended her to others.
George Murray, author of Ignite. Engage. Retain: Ignite your Workforce, Engage your Team, and Retain your Talent
Available on Amazon as Kindle, soft cover and audio book
• • •
It was a pleasure working with Connie Anderson on my first novel, Hidden Conspiracy. It was helpful to have a professional see situations and phrasing that I could not because I was too close to the story and the writing. Connie asked the right questions and assisted in ways that made it easy for the me to bring out the best in my writing. As we worked together to create the final product, she ensured that it was my voice throughout, and she made the process enjoyable at the same time. I look forward to working with Connie very soon on my next novel.
John Bertucci, author of Hidden Conspiracy
Paperback and Kindle editions are available on Amazon and Barnes & Noble.
• • •
Because I edit manuscripts for authors and a publishing company, I know that a polished book submission opens doors during a book's publishing path. Self-editing is not thorough, as we are too close to our own work, even if you're an editor yourself! Be open to working with a professional editor and engage the various levels of fine-tuning editing services at each stage. 
Thank you, Connie, for your knowledgeable line-editing of my WIP "Wheels to Liberty," in September 2020, particularly catching that I overused the word, "so" so often! Retitled and edited further by my publishing partner, the novel, The Moments Between Dreams was released in May 2022.
Judith Brenner, author of The Moments Between Dreams
Available everywhere books are sold in paperback, eBook and Audiobook. Available on Amazon, Barnes and Noble, and KOBO-ebook
• • •
Connie's relaxed and patient diligence was just what I needed as a new book author to push my project through to completion. She also acted as a guide to help me navigate the numerous tasks that needed to be completed along the way. Working with Connie was a win for me!
Pete Steege, author of On Purpose: The CEO's Guide to Marketing with Meaning
Available on Amazon in Kindle and hard cover
• • •
Connie's eye for detail, coupled with her patience, insight and desire to help others, makes it a true pleasure to work with her. I would do it again in a heartbeat!
Author Jennifer Fernback, author of Greater Than: The Power and Strength of Emotional Grit.
.
Available on Amazon.com, Target.com, Jenniferfernjack.com
• • •
Connie Anderson had the difficult task of taking my journals and turning them into a real book. She was not only easy to work with, but a true delight! I would definitely recommend Connie to anyone undertaking the overwhelming task of writing a book, she was a wonderful guide and so very helpful.
Betsy Gall, author of The Illusion of the Perfect Profession
Available on Amazon
• • •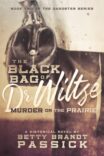 I am forever indebted to Connie Anderson, editor, Words & Deeds, Inc. Her honesty in suggesting significant changes were what made this book the best it can be. My highest praise to her for her role helping me have a book that I am very proud of.
Betty Passick, author of The Black Bag of Dr. Wiltze
Available on Amazon along with Gangster in Our Midst
• • •
Connie and I have shared a common interest in sculpture since the 1980s. I had no idea she is an editor until I mentioned I was going to write a book about my experiences as the Minnesota State Fair butter sculptor. Be warned: do not tell her you are planning to write a book unless you are totally prepared to follow through because Connie will hold you to it, albeit with gentle reminders.
I am not a writer, and so I eventually bogged down. At that point I went to Connie for her professional help. Not only did she correct the usual grammar and spelling errors, but she also went the extra mile with fact checks, spelling of proper names and edged me past a few sticking points. She was as much a mentor as my editor.
Linda Christensen, author of Princess Kay and Me: Minnesota Butterheads
Available on Amazon
• • •
Working with Connie was a joy. I found I could trust her to be honest, upfront, and constructive. I learned so much from Connie. I will forever be grateful to the many authors who highly recommended her services.
Carla Pritchett, author of Getting to the Heart of Relationships
Available on her website, www.authorcarlapritchett.com, at Kirk House Publishers, Amazon and Barnes and Noble online.
• • •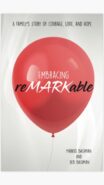 Connie was the fourth developmental editor we interviewed while writing our first book, Embracing reMARKable. Connie was the very editor we needed. She is honest, professional and of course, amazing with words. An unexpected bonus was her timely responses to my emails and questions. Connie truly walked us through the whole editing process, and as a result, greatly improved our book. We are forever grateful for her guidance and ability to ask the type of questions that encouraged us to dig deeper. We highly recommend Connie Anderson.
Markus Bachman and Deb Bachman, authors of Embracing ReMarkable
Available on Amazon in soft cover and Kindle.
• • •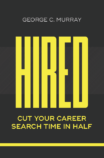 Connie Anderson and I were introduced by a common connection as I searched for an editor for my first book, HIRED—Cut your Career Search Time in Half. We met initially during COVID-19, masked, and I was very eager to get started.
Connie was very professional and outlined the entire process to this "rookie author." She also asked me how I would like to get feedback, how often and in what order. I told her "I am from the East Coast, Connie, please don't hold back. I want this book to tell a story and help others." Connie did just that—she was always very responsive, helpful, and gave me so much valuable feedback that took my rookie draft to a book that has already received many accolades. My book would not be what it is without Connie, as her process, ideas, suggestions were invaluable and have made the book what I had believed I wanted it to be.
I highly suggest Connie and will use her again for future books.
George C. Murray, author of HIRED—Cut Your Career Search Time in Half, Kirk House Publishers
Available on Amazon, Amazon Direct (ebook) and Kirk House Publishers
• • •
Connie Anderson has been so awesome and easy to work with. She may not know it, but she helped me push myself forward in finishing my manuscript. I had no idea what to expect from this journey of becoming an author and she was more than an editor. She became a blessing in my life that I needed from start to finish. I am grateful that she was always available when I had questions. Connie went above and beyond as an editor. Thank you, Connie!
Lisa Carmichael, author of I Have Time for You
• • •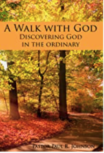 I highly recommend Connie Anderson as an editor. As I am new to the world of publishing and editing, Connie quickly set me as ease as she reviewed and edited my manuscript. Her comments, suggestions and corrections were well thought out, very helpful and produced an improved manuscript. She listened well to my thoughts and ideas about my writing and what I hoped for in the final manuscript and made it better. I am pleased Connie was my editor.
Pastor Paul R. Johnson, author of A Walk with God: Discovering God in the Ordinary
Available on Kindle, Amazon and Barnes and Noble.
• • •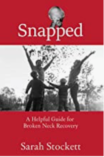 I am so appreciative of Connie Anderson's work on my book, Snapped: A Helpful Guide for Broken Neck Recovery. She worked hard to ensure my diary-style ramblings came across as polished thoughts by asking me thoughtful questions that encouraged me to elaborate or delete where necessary. Also, she kept a watchful eye on my text, verifying that I had permission to use text or images and removing brand names. I can't emphasize enough how helpful her experience was in my book editing process.
Sarah Stockett, creator of CustomPilatesandYoga.com www.custompilatesandyoga.com and author of Snapped: A Helpful Guide for Broken Neck Recovery
• • •
I came to Connie with a sci-fi novel, looking for basic editing (grammar, punctuation, etc.) and while Connie said she couldn't help with the sci-fi part, she was constantly thinking of ways to support my writing goals, including giving very helpful feedback that let my story be much more readable to those outside the sci-fi field. So while Connie was a completely competent editor, she was also incredibly nice! If she's as nice as she seems, she deserves my endorsement. If she was that nice just to earn my endorsement, then she totally earned it!
Dean Kraus, aspiring novelist, author of Monsters and Family
• • •
I never thought I would write a book but when my 18-year-old daughter was hit by a drunk-and-drugged driver four weeks before she was to graduate high school, I felt compelled to share our story to help others going through trauma. Writing the book was like vomiting out the story so I really needed editing. Connie stepped in and did a great job editing the book. She helped me understand what was necessary and what became excessive information, thus cutting down the number of words—and getting to the point quicker and clearer.
Debbie Ybarra, author of You Can't Imagine: A Mother Shares Her Daughter's Journey with Traumatic Brain Injury
Available at Amazon, BN.com and her website: Youcantimaginebook.com
• • •
I had so many worries—and you erased them all. Your help was valued in putting together my selection of stories, poetry and photos in my memoir, The Sheriff's Daughter Goes Back Home—just for friends and family.
Thank you. Harriet Duerre
• • •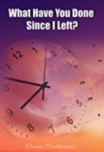 Connie helped to calm my jitters and gave me the confidence to believe that the book would be a success. Her direct approach tempered with a great sense of humor made it all a pleasant experience. The end result was so gratifying.
I wrote What Have You Done Since I Left? as a way to share our story of loss, grief, and healing after the death of our two teenage sons. In the years following, my husband and I have made it our mission to help others on their own journey.
I also authored A Journal for Your Journey and created the Journey Cards as tools to help the bereaved.
Donna Mathiowetz, author of What Have You Done Since I Left?
Available on Amazon
• • •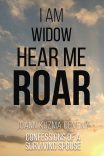 "I feel so blessed and lucky to have found Connie Anderson to edit my award-winning book, I Am Widow, Hear Me Roar: Confessions of a Surviving Spouse. Not only did she catch mishaps that my eyes had missed, but she also posed very pertinent questions to me about my intentions for the book and my audience. Even though this was my third book in print and I thought my bases were covered, I learned even more from her years of experience—e.g. obtaining permissions from friends and acquaintances mentioned in my book. She suggested many other resources for printing, marketing and introduced me to WOW, a women's writing support group. I also came to consider her a dear friend, whom I could trust with my thoughts and my book. Thank you, Connie!"
JoAnn Kuzma Deveny, author of I Am Widow, Hear Me Roar; When Bluebirds Fly; and 99 Ways to Make a Flight Attendant Fly—Off the Handle!
All books are found on Amazon in soft cover and ebook. To order a signed copy visit www.JoAnnDeveny.com
• • •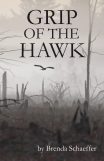 "I had the good fortune of meeting Connie Anderson at Women of Words at a time I needed an editor for my first fiction book, Grip of the Hawk, published by Brentwood Press. I was thrilled when she made herself available to be that editor.
She is knowledgeable, quick to see what might need changing, and willing to discuss the reasons for her suggestions. The book won seven awards in 2018 and 2019, and I credit Connie with helping it become an award-winning book. I encourage you to contact Connie when you need a strong editor."
Dr. Brenda Schaeffer, Best Selling author of Is It Love or Is It Addiction?
The book is available on Amazon as a paperback and ebook.
• • •
"I was on a time crunch to get my book published, Your Glasses Are on Top of Your Head, and Connie Anderson stepped in with her quick editing pen and clever wit to give my book a final look over. Low and behold she found I liked to use one word in particular quite a bit and helped me live without it. My book went on to win the Gold and Silver Awards for Health and Humor at Midwest Independent Publishers Association (MIPA) annual event. I'm sure Connie's efforts aided in that success."
–Brenda Elsagher, CHP, author of Your Glasses Are on Top of Your Head.
Book can be purchased through my website at www.livingandlaughing.com or Amazon and ordered through Barnes and Noble
• • •
"When we first met with Connie Anderson of Words and Deeds, we did not know what to expect. After working with her on our book, she became a friend. We liked her editing, loved her sense of humor, and we both enjoyed her presence and professionalism.
One of the things we like about Connie is that she knows the meaning of the word "compromise," which she also taught us. With our first edition, we had a good book. When we enlisted her help on the second edition, she made it a great book. She brought our book to the next level. She also introduced us to a screenplay writer. We are working on two more books, and she will edit both."
Dennis and Karen Vinar, authors, How Did You Find Me…After All These Years? A Family Memoir, First Edition and Second Edition
Note: Book is available in print and e-version from Amazon and Barnes and Noble and print version in other book stores and gift shops throughout the world.
• • •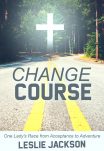 "My book Change Course took on a whole new dynamic after Connie had lunch with one of her friends where they discussed my book. The suggestion that came out of that lunch was very powerful—and I feel it gave my book that one final strength it needed. I love how Connie helped me bring my book to the next level and made the book impactful for my readers. Throughout the editing process, Connie always gave me honest input that was required from a grammatical and storyline perspective.
Not only is Connie an amazing editor, she is the co-founder of WOW (Women of Words) group that has been a lifeline to me as I navigate through unchartered territory as a novice author. In short, I highly recommend Connie! You can see her work in my book."
Leslie Jackson, Author, Speaker, and Christian Life Coach – www.LadyRacing.com
Available on Amazon.
• • •
"In my copywriting and writing career I've worked with a great number of editors. Working with Connie Anderson made me realize I had an excellent resource. Connie was super-fast with her edits and clearly defined the changes she thought would best fit my novel. She regularly checked in with me during the editing process to find out if I had any questions for her. This is true team work! I highly recommend Connie to all authors who want to see their novels sparkle!"
– Alexis Acker-Halbur, author of The Bear in the Middle of Between
• • •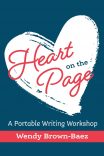 "Connie Anderson is such a pleasure to work with. She is communicative, detail-oriented, and precise, and works quickly and efficiently. Her keen eye moved my work along from "good enough" to excellent. If you are serious about publishing, a thorough read by an editor who believes in your work is essential.
Connie is not only skilled; she supports a vision of your book to be the best it can be while honoring your own style and voice."
– Wendy Brown-Baez, author of Heart on the Page: A Portable Writing Workshop
• • •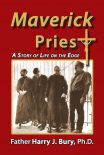 "If you want a personal editor who understands what you have written—and competently makes it read better to the average reader, look no further than Connie Anderson. She gives her time to get to know you, the author, appreciating where you are coming from, your values, and edits your work in a way that is astounding and gratifying to you. My memoir is far more meaningful and understandable due to her efforts.
My project was unique in that a publisher felt that although very well written, it was too long and needed to be closer to 100,000 words. Connie was hired to do just that—and effectively deleted about a third of the content without affecting anything—while also maintaining the readability. Her efforts guaranteed that the book was published in this new length."
– Fr. Harry Bury, author of The Maverick Priest: Story of Life on the Edge
• • •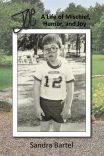 "It was such a pleasure to work with Connie Anderson on the memoir I wrote about my brother Joe, who has Down syndrome. As a first-time author, I had no idea how to go about working with an editor, what questions to ask, or have any idea how to proceed with the production of my book. I was most fortunate to have been referred to Connie because I was so comfortable with her and trusted her expertise. She gave me hope and encouragement, and I finished the book much sooner than anticipated."
– Sandra Bartel, author of Joe: A Life of Mischief, Humor, and Joy
Available on Amazon in softcover, and soon ebook
• • •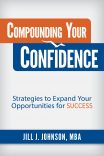 Connie Anderson's editing expertise was exceptionally valuable to my completion of my Amazon Bestselling book, Compounding Your Confidence. Connie not only tightened and polished my content, but she also asked me thoughtful questions about my intention in several key sections that allowed me to make them stronger. She also raised important issues I had not considered – such as the need to get legal advice regarding the memoir components of the book. Definitely worth the investment to end up with a polished and solid final book.
– Jill Johnson, author, Compounding Your Confidence
Paperback and ebook on Amazon and Barnes & Noble
• • •

Connie Anderson came into my life at a critical junction with the pre-publishing of The Art of Wellbeing: A Resource for Health and Healing. Basically, Connie looked over the final manuscript at my first visit to a writers group monthly meeting—and directly but in a forthright way said, "Your book is not ready."
I hired Connie to do a third edit, plus she noodled with me on a change of title/subtitle. A few months later—we published! Now, even months later, I am confident that when I need to reach out to her or need other resources to support this or future books, Connie is encouraging and readily available to provide her expertise or that of others.
All these efforts certainly produced a better product that we can delightfully pass along to our readers.
– Anita Lang, MHHS, FACMPE, Founder/Principal, GWStrategies
(Ebook available on Amazon and Barnes & Noble)
• • •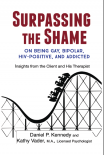 And now for something completely different (to quote Monty Python). On a crazy whim, a client and I decided to write a book together! Sounds okay, except I am his psychologist and he is diagnosed with bipolar 1, meth addiction, HIV positive and oh yes, he is gay. We thought of combining my therapy notes with his experience, and after literally hundreds of pages and random notes, we contacted Connie.
She took this mess and somehow made a book out of it. Of course, Daniel (co-author) and I did lots of work, but Connie gave us direction and support. Can't imagine two people who could have been more ignorant about this whole process. In addition, Connie linked us with two invaluable connections—a wonderful formatter and publisher.
Then, after we "gave birth," Connie guided us through the book signing process. We have met other authors through her suggestions, and learned more than I can ever put into words. Maybe the last words should be about Connie's sense of humor and complete acceptance of our frustrations and slow-learning process.
But, just a warning, if you do choose Connie as your editor, you just might also end up with a great friend!
– Kathy Vader, Licensed Psychologist
• • •

I have a better book because of Words and Deeds. Connie added to my ideas, challenged me when I needed it, and brought me across the finish line much faster than I anticipated. Thank you for everything Connie!
– Bryce Austin, CISM
• • •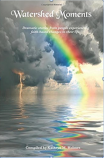 Connie Anderson's years of experience has paid off—for her and for me. When I submitted my first book to Connie for editing, I thought it was the last step before submitting it to the publisher. Not only did she edit the book–correcting grammar and structure issues–but she gave me suggestions as to how I could improve the flow and where I needed additional explanation to clarify a section. By the time we were done, my book was perfect! That's why when I self-published my latest book, I went back to Connie, knowing she would give me an honest critique. Once again she helped make this book outstanding. I would never publish without Connie's watchful and meticulous eye. Through her expanding network of writing, publishing and marketing resources she is more than an editor.
– Kathi Holmes, author of the anthology, Watershed Moments
• • •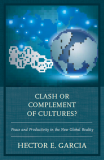 I am writing to express my deep gratitude for having helped me achieve the dream I had for decades—writing my first book. I had written poetry, essays, short stories and articles for many years but the challenge of writing a book was exponentially more complicated for me.
Making the complex subjects in the book more inviting to the reader, keeping its many pages and concepts well organized and avoiding duplication were skills that I did not have. Connie did a superb job of complementing (to use my favorite term) my needs. Further, she put me in touch with others in related publishing fields in which I had no contacts or experience. Our teamwork was not only a pleasure but highly effective!
I will continue to sing her praises to aspiring authors––and hope they will benefit from her multiple talents.
My higher education textbook is available on Amazon.
– Hector Garcia, International and Intercultural Consultant and author ofClash or Complement of Cultures? Peace & Productivity in the New Global Reality
• • •
Connie Anderson has been a long-time reliable resource and steady guide for me as an author. Not only does she provide crucial editing when my early drafts are done, she has taught me how to catch myself from making some of the common mistakes of writing in the first place. In addition, Connie has helped me produce compelling press releases to use for marketing and has the resources to get the release in strategic places. I recommend Connie's services for any writer or aspiring writer who wants their product to be the best it can be.
Book available on Amazon.
– Lynn Garthwaite, author of Our States Have Crazy Shapes
• • •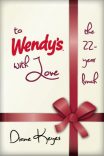 Connie is a wonder. Connie has edited my last two books and they were much better because of her expertise. I wouldn't think of doing another without her. She is thorough, fun, funny, completely honest, and wicked fast. Who could ask for more?"
– Diane Keyes, author of To Wendy's With Love, This Sold House and Snowpeople
• • •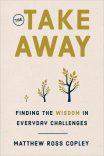 Connie did a great job editing my book, The Take Away. I really appreciated how Connie engaged in the book's content and provided thoughtful edits that were consistent with my book's message. I enjoyed working with Connie through the editing process and would highly recommend her for book editing.
Book available on Amazon.
– Matt Copley, author of The Take Away
• • •
Working with Connie as my editor has been a delight. By applying her knowledge and skill, she shapes my words to form a clearer message to my readers. What I love most is how she has shared my message with other people and has contacted me to share ideas on how to engage a broader audience. She truly cares about my work. More than being my editor, Connie is a voice of encouragement and support in my life.
– Anne Elizabeth Denny, speaker and Healthcare Directives Coach and author of My Voice, My Choice: A Practical Guide to Writing a Meaningful Healthcare Directive www.AnneElizabethDenny.com. www.HealthcareChoicesFromTheHeart.com
• • •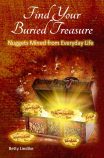 As an award-winning newspaper columnist of 15 years, I'm pretty confident of my own writing and editing skills. Yet I immediately contacted Connie when I decided to publish a book containing some of my most meaningful columns. I am so glad I did, as Connie helped me see what was needed to transform a weekly column into a polished collection of stories. She is, and has, a wealth of resources for any issues authors may have, and services they may need, no matter what their genre or skill level. Connie nurtures and cares for her authors, and their books, as if they were her own precious children.
– Betty Liedtke, author of Find Your Buried Treasure—Nuggets Mined from Everyday Life
• • •

Connie Anderson understands how to make a text look good and yet to keep the "voice" of the writer authentic. That, for me, is the most important part of her work, as I am a writer with English as my second language.
She has edited all three of my books, all of a different topic, and has given good advice. She also has proven to take No for an answer with grace. And—I love her hearty kind of humor when we get together and talk person to person, which is of paramount importance for a good editor-writer relationship. In short: I love working with her. Thank You, Connie.
Book available on Amazon: www.amazon.com/authors/utebuehler or www.utebuehler.com
– Ute Buehler, My New Best Friend; Guten Appetite; and Fly With Me
• • •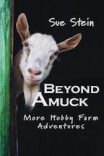 Connie's no-nonsense expertise means the difference between a so-so book and one that sells. I highly recommend her for editing your next book.
Books available on Amazon and SueSteinAuthor.com.
– Sue Stein, Amuck: Tales from a Hobby Farm and Beyond Amuck: More Hobby Farm Adventures
• • •
Connie knows books. She has been a great support and consultant as I have been gathering title and cover drafts for my memoir. She also does quick turn around editing and charges a very reasonable fee. Thank you Connie.
– Judy Liautaud, author of Kiss Debt Goodbye: The Jigsaw Puzzle Secret to Financial Freedom, Sunlight on My Shadow and upcoming South of Ordinary
• • •

I've had the privilege of working with Connie on proofing as well as promoting my most recent book. Connie's editing feedback is speedy, professional, and clearly communicated. I appreciated how Connie explained my common mistakes, empowering me to grow as a writer. Once a book is finished then the real work begins — promoting it. Without Connie, and her patient guidance, I would not have issued a press release or targeted professional reviewers to promote my book. As a finance professional I'm always looking at the cost versus benefits of a service. Connie delivers amazing value, and I'll be using her again on my third book!
– Nicole Fende, A.S.A, Author of How To Be A Finance Rock Star: The Small Business Owner's Ticket to Multi-Platinum Profits and The Prosperity Dimension: A Small Biz Sci-Fi Adventure
• • •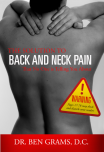 Connie delivered the result I desired and then went above and beyond my expectations. ​Furthermore, she was honest and timely with her feedback. What more could you ask?
The book is available on Amazon.
– Dr. Ben Grams, D.C., author of The Solution to Back and Neck Pain That No One Tells You About
• • •

Connie took my book to a whole new level. At first glance you may think that writing a simple book of not many pages would be an easy task; however, it is far from that. The word choice and clarity or words that Connie helped craft made my book the best possible. She took my ideas and words for each page and made it so that other people would understand them and be able to reflect from them. The reason why it is so powerful is because of Connie's strong editing ability to draw out the best in every person—which she did with my writing, staying true to my voice, giving me timely and positive feedback, and doing this in a very quick timeline. Her attention to detail, patience, and understanding was so helpful for me in this process. She even gave me ideas that helped me to write with clarity and conviction. Connie is amazing and I look forward to working with her on my next book!
– Nikki Abramson, 
Renew Hope LLC.,
No Limits Producer and Actor 
Teacher, Leader, Performer, Speaker, Mentor, Author of I Choose Hope and Hope for Today
Book can be purchased at: nikkiabramson.com or Amazon.com/BarnesandNoble.com.
• • •
Connie Anderson had provided outstanding editing and mentoring for my website, for my book and various other writing projects. When I discussed the possibility of self-publishing my book manuscript, Living in the Wake of Addiction: Lessons for Courageous Caregiving, she gave me the confidence to self-publish, promising to share all her connections to graphic designers, printers, and the rest of the "to-do" list that is part of the self–publishing process. After reading my manuscript, she encouraged me to craft the Lessons from my book as pull-outs from the text so all of my "gems of wisdom," as she called them, would not get lost for the reader. As someone unfamiliar with "recovery jargon" she also encouraged me to include the Glossary of Terms to help the general public digest the language of the addiction-recovery field.
With her editorial expertise and guidance she helped me create a book that became more than a memoir; it became a self-guiding manual for professionals and loved ones who are in relationship with those experiencing addiction disorders. You will get much more than an "editor" with Connie. She is not only an excellent wordsmith, but has the creative genius to guide her clients so their finished product is not only unique to the author's voice, but is also the absolute best that it can be. She also keeps to deadlines and maintains a wonderful sense of humor through it all. This was an important "perk" for me on my self-publishing journey.
—Gloria Englund, author of Living in the Wake of Addiction: Lessons for Courageous Caregiving http://www.RecoveringU.com
• • •
I was creating a book while recovering from a brain injury, and didn't think it would ever be possible—until I met Connie! I have to give her major credit for making my book a reality. Her editing skills made my blog-posts-turned-book seem flawless, and compelling to read. She was very accommodating with her editing style and held my hand every step of the way, all while reassuring me that it would turn out splendidly. I have already recommended Connie's editing services to several of my friends who are interested in writing books!
—Amy Zellmer, author of Living with a Traumatic Brain Injury: Finding the Road Back to Normal
• • •
Connie is a true professional and an absolute pleasure to work with. Her suggestions, which allowed me to truly share my message, addressed both choice of language and content. Connie is spot-on, and her editing became a valuable learning experience in that she explains exactly why certain changes are being suggested. I have improved as a writer thanks to Connie's work on my latest two books. I highly recommend Connie Anderson.
—Erik Therwanger, author of The Leadership Connection: The Link Between Leading and Succeeding and The Scale Factor www.ThinkGreat90.com
• • •
We couldn't have done it without you. This book was a very important undertaking for us. Not only was your editing critical but you kept us on task with our self-imposed deadlines and helped us to organize our thoughts to benefit our readers. Your recommendation of a graphic designer took the project from good to outstanding as well. As a result of your guidance we've had huge success—including endorsements by some of the world's top physicians. Thanks so much for your leadership on our project. We are honored to be a reference for your great work.
—Tom Martin, Paul Larson, Jeff Larson, Larson Financial Group, LLC, co-authors, Doctor's Eyes Only: Exclusive Financial Strategies for Today's Doctors and Dentists
• • •
Connie came highly recommended to us and at the end of the process, we weren't surprised as to why. She was more than an editor; she offered feedback, guidance, and support along the way that really enhanced our final product. Connie was great to work with and I would recommend her to any author.
—Bruce Helmer, Author, Speaker, and Radio Show Host, Real Wealth: How to make Smart Money Choices for what matters most to YOU
• • •
Having never written a book before, I knew I needed to hire an editor and also had no expectation based on lack of experience. As life would have it, I was "led" to Connie through different recommendations. Having met Connie years ago, I set up our first meeting after which I knew she was the person with whom I wanted to work.
Our journey together began as I wrote the first 23 weeks of my book, "You Are Worth It: 52 Weeks to Honoring Loving and Nurturing Your Soul. I was both shocked and delighted at Connie's quick turnaround time and her finely tuned editing—things I never would have considered including my overuse of the word "that" which definitely had become a bad habit! As I understood and integrated her first edits, I became a better, more succinct, and focused writer.
Connie's thoughtful, poignant questions posed from the viewpoint of the reader helped me to gain more clarity and focus as I expressed my thoughts and looked at my writing from a different perspective. I also so appreciated how she pulled out a phrase or sentence from each week, highlighting a main point as "pull quotes" in my book.
When you work with Connie, you will experience her as the professional she is—impeccable in her edits and encouraging in her spirit. Another gift she brings is a delightful sense of humor, which definitely helps on some days if you appreciate that as much as I do. On a scale of 1–10, I absolutely give Connie Anderson a "10." You will be pleased to make the choice to work with her, as I did.
—Louise Griffith, author of You Are Worth It: 52 Weeks to Honoring, Loving, and Nurturing Your Soul
• • •
As a first time author, Connie helped me through the total process from title to barcode. She went way beyond the services for which she was hired. My guess is because she stands firmly behind her client and would expect nothing less than the best. Connie helped bring more clarity to a sensitive subject. It is because of these reasons, my inspirational memoir is off to rave reviews on Amazon.com after ONLY two months! I look forward to working with her many times in the near future.
­ —Kelvin Smith, author of The Unlikely Candidate: An Amazing Journey of A Heart Transplant Patient
• • •

I absolutely loved working with Connie. We had a blast, and together produced a good book. I feel great about the work you did with and for me. Your editing, requests for clarity, and numerous suggestions made the book better—and I appreciate that. The case studies of present clients added so much to the book, showing the reader that what we say to do, works. Even though the process became more "group oriented" than originally planned, nothing undid the fantastic work you did with me.
With a smashing cover design and title, and with a little careful promotion—KABLAMMO! We hit bestseller in three categories. And though I bring nothing to the cover in terms of notoriety, being on the cover has brought ME notoriety as a "speaking personality." So the primary goal is working great. We made good reading music together and your heart still beats inside the pages of Winning Presence for Business Presenters.
—Dean Hyers, author Winning Presence for Business Presenters: Present Yourself Powerfully to Anyone, Anywhere
• • •
I very much enjoyed working with Connie Anderson on my debut novel, Whispering Pines: Tales From a Northwoods Cabin (Wise Ink Press, 2015). She related to my story from day one and I always felt that she understood the spirit and intent of my writing. With that solid base, Connie then gently but directly guided me toward a substantial re-write and made a series of extremely valuable edits along the way. The end result is certainly far better than where I started and I am grateful for Connie's expert guidance and friendly demeanor. I highly recommend her to all aspiring and established authors.
—Elliott Foster, author of Whispering Pines: Tales From a Northwoods Cabin
NOTE: Foster's book has won much recognition in several locations for his writing.
• • •
Connie provided that "Get going!" push and cheerleading that I needed to get serious about this book, with concrete advice and ideas from intended audience, to marketing and content organization. Thanks Connie!
—Dr. Katjia Rowell, author of Love Me, Feed Me
• • •
Connie is an amazing content editor. She pulled stories out of me where needed and made me clarify topics. More importantly she helped the overall structure of the book and the readability as well. Through working with her my simple first attempt became a professional book. Connie did more than improve my manuscript; she made me a better writer in the future.
—Melissa Heisler, author of From Type A to Type Me
• • •
I really lucked out finding Connie on the internet to help me edit my book. Connie jumped right on the assignment and motivated me to finish the book and helped me organize and fine tune the entire book. She was always very timely in completing projects and has a great disposition and is very easy to work with. I highly recommend her as well as the quality associates she referred me to (the book designer and attorney). If I ever write another book or other project that requires editing, Connie will be my choice to work with.
—Steve Zimmerman. CBI, CBB, and author of Restaurant Dealmaker: An Insider's Trade Secrets For Buying a Restaurant, Bar, or Club
• • •
I highly recommend Connie's editing services. She's very gifted in editing from the reader perspective, which helped to clarify some of the information in the book that I may have assumed everyone knew. She looked for consistency, flow, and overall readability and interest. This, with her attention to detail, allowed me to focus on writing and she did the refining. I'm very happy with the end product, as are my readers! Thanks Connie.
—Laurie Wondra, medium and author of Beyond Healing: Messages our Loved Ones, Angels and Guides Want Us to Know
• • •
Connie Anderson has edited two of my books, and I plan to use her in the future. I also appreciate her other suggestions because she is unfailingly accurate and unflappable. As an author, I would not release a book without expert editing like the quality I get from Connie.
—Nadia Giordana, author of Reinventing New Chapters in Your Life at Any Age• • • •
As an author going through the publishing process for the first time, Connie was patient, guiding me through the process, yet able to push me to the next level. Her large network of professionals was an asset as we developed my book. I would recommend Connie to any author. She was enjoyable both personally and professionally. Her attention to detail and knowledge in the field brought my book to life.
—Katie Saint, author of When Grandparents Divorce
• • •
Connie is full of great ideas and suggestions, and she is friendly. As part of her editing expertise, she offered insights about my novel that helped me improve my writing and elevate my storytelling. She delved deeply into each character's motivations and made comments that clarified ways to rewrite dialogue and several of their behaviors. She also suggested an important missing element about the ending, and instantly a new scene popped into my mind that tied up loose ends yet left room for the reader's imagination to envision a sequel.
Connie's gifts and capabilities go deeper than line-by-line changes or grammatical fixes, as vital as those are. She stands behind her authors and encourages them to write the best story possible—as well as providing useful ideas that will help promote their creations to the world.
—J.Z. Howard, author of All of Me Wants All of You
• • •
Connie took the challenge of editing a type of book she hasn't done much, a 130,000 word fantasy epic. She contended with my huge cast of characters and places, and their strange names, giving me a good perspective from a first-time reader. Her edits tightened my story, removing excessive alliterations from the dialog, and she taught me things. I remember one sentence I spent hours trying to get to say what I wanted that she made just right. I was most pleased she was fast. She completed the job well under the estimated hours and saved me a lot of money from my editing budget.
—Milo Swanton, author of fantasy novel Fealty to the King: Children of Cain
• • •
Connie has a sharp eye for sense and non-sense in a text, be it prose or poem. Her immediate grasp of what I wanted to say has helped me immensely to find the right form for my poetry. Her persistence to make me the best I can be did not allow for going half the way—only the perfect word would do. I am looking forward to working with her on my next book projects.
—Ute Buehler, author and photographer of Fly With Me: A Fusion of Images and Poetry
• • •
Connie tenaciously hunts for the best words and genuinely cares about the quality of the works she edits. Her straightforward, no-nonsense approach helped me cut through the word clutter and clearly communicate. Plus, her commitment to my excellence encouraged me to raise the bar. Not only do I have much better book now, but I have become a better writer because of Connie.
—Rachael McDonough, CFP, author of Make Your Money Count
• • •
Connie Anderson is the epitome of the definitive Editor because she:
Knows her craft of editing
Is a stickler for accuracy and balance in writing
Helps to eliminate wordiness
Is graceful in her phrasing
Has superb insight and knowledge of grammar
Effortlessly writes clear, concise sentences
Is accurate, reliable, and always on time
Offers creative solutions to difficult, seemingly impossible, problems
The above statements are absolutely accurate. However, they are not the definitive reason why I will ask Connie to edit my next book. The ultimate reason is that Connie gives her heart and soul to the writer she is working with. She genuinely cares and supports the writer.
Connie is so enthusiastic and upbeat, even in the face of serious technical problems. Just to say, this non-fiction work, which is the culmination of a lifelong spiritual journey, had many problems to overcome. Periodically, I was ready to throw in the towel. However, Connie was always there for me [and] she would send me jokes to lighten my mood. This book took 9 months to write on an average of 5–7 hours per day. I think this book had more rewrites and editing than I could ever have imagined in my wildest dreams. We became really close friends during this project.
Perhaps the greatest thing we shared was a sense of humor—a love of the absurd. We both love to laugh and delighted in setting each other off on gales of laughter. This is not to say, however, that we each didn't take our jobs seriously; I have never worked so hard in my life on a writing project. The ultimate compliment Connie gave me when I completed my book: "Elizabeth, this book reveals that the writer in you is now an author."
And that is Connie's greatest talent: To bring out the best in each client to make them an authentic author.
—Elizabeth Up de Graff, author of Timeless Energy and Magnetic Vitality: How to look, feel and be years younger.