Connie Anderson had provided outstanding editing and mentoring for my website, for my book and various other writing projects. When I discussed the possibility of self-publishing my book manuscript, Living in the Wake of Addiction: Lessons for Courageous Caregiving, she gave me the confidence to self-publish, promising to share all her connections to graphic designers, printers, and the rest of the "to-do" list that is part of the self–publishing process. After reading my manuscript, she encouraged me to craft the Lessons from my book as pull-outs from the text so all of my "gems of wisdom," as she called them, would not get lost for the reader. As someone unfamiliar with "recovery jargon" she also encouraged me to include the Glossary of Terms to help the general public digest the language of the addiction-recovery field.
With her editorial expertise and guidance she helped me create a book that became more than a memoir; it became a self-guiding manual for professionals and loved ones who are in relationship with those experiencing addiction disorders. You will get much more than an "editor" with Connie. She is not only an excellent wordsmith, but has the creative genius to guide her clients so their finished product is not only unique to the author's voice, but is also the absolute best that it can be. She also keeps to deadlines and maintains a wonderful sense of humor through it all. This was an important "perk" for me on my self-publishing journey.
—Gloria Englund, author of Living in the Wake of Addiction: Lessons for Courageous Caregiving   http://www.RecoveringU.com
•  •  •  • 

I was creating a book while recovering from a brain injury, and didn't think it would ever be possible—until I met Connie! I have to give her major credit for making my book a reality. Her editing skills made my blog-posts-turned-book seem flawless, and compelling to read. She was very accommodating with her editing style and held my hand every step of the way, all while reassuring me that it would turn out splendidly. I have already recommended Connie's editing services to several of my friends who are interested in writing books!
—Amy Zellmer, author of Living with a Traumatic Brain Injury: Finding the Road Back to Normal
•  •  •  • 


Connie is a true professional and an absolute pleasure to work with. Her suggestions, which allowed me to truly share my message, addressed both choice of language and content. Connie is spot-on, and her editing became a valuable learning experience in that she explains exactly why certain changes are being suggested. I have improved as a writer thanks to Connie's work on my latest two books. I highly recommend Connie Anderson.
—Erik Therwanger, author of The Leadership Connection: The Link Between Leading and Succeeding and The Scale Factor   www.ThinkGreat90.com
•  •  •  • 

We couldn't have done it without you. This book was a very important undertaking for us. Not only was your editing critical but you kept us on task with our self-imposed deadlines and helped us to organize our thoughts to benefit our readers. Your recommendation of a graphic designer took the project from good to outstanding as well. As a result of your guidance we've had huge success—including endorsements by some of the world's top physicians. Thanks so much for your leadership on our project. We are honored to be a reference for your great work.
—Tom Martin, Paul Larson, Jeff Larson, Larson Financial Group, LLC, co-authors, Doctor's Eyes Only: Exclusive Financial Strategies for Today's Doctors and Dentists
•  •  •  •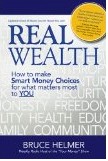 Connie came highly recommended to us and at the end of the process, we weren't surprised as to why. She was more than an editor; she offered feedback, guidance, and support along the way that really enhanced our final product. Connie was great to work with and I would recommend her to any author.
—Bruce Helmer, Author, Speaker, and Radio Show Host, Real Wealth: How to make Smart Money Choices for what matters most to YOU
•  •  •  • 

Having never written a book before, I knew I needed to hire an editor and also had no expectation based on lack of experience. As life would have it, I was "led" to Connie through different recommendations. Having met Connie years ago, I set up our first meeting after which I knew she was the person with whom I wanted to work.
Our journey together began as I wrote the first 23 weeks of my book, "You Are Worth It: 52 Weeks to Honoring Loving and Nurturing Your Soul. I was both shocked and delighted at Connie's quick turnaround time and her finely tuned editing—things I never would have considered including my overuse of the word "that" which definitely had become a bad habit! As I understood and integrated her first edits, I became a better, more succinct, and focused writer.
Connie's thoughtful, poignant questions posed from the viewpoint of the reader helped me to gain more clarity and focus as I expressed my thoughts and looked at my writing from a different perspective. I also so appreciated how she pulled out a phrase or sentence from each week, highlighting a main point as "pull quotes" in my book.
When you work with Connie, you will experience her as the professional she is—impeccable in her edits and encouraging in her spirit. Another gift she brings is a delightful sense of humor, which definitely helps on some days if you appreciate that as much as I do. On a scale of 1–10, I absolutely give Connie Anderson a "10." You will be pleased to make the choice to work with her, as I did.
—Louise Griffith, author of You Are Worth It: 52 Weeks to Honoring, Loving, and Nurturing Your Soul
•  •  •  • 
As a first time author, Connie helped me through the total process from title to barcode. She went way beyond the services for which she was hired. My guess is because she stands firmly behind her client and would expect nothing less than the best. Connie helped bring more clarity to a sensitive subject. It is because of these reasons, my inspirational memoir is off to rave reviews on Amazon.com after ONLY two months! I look forward to working with her many times in the near future.
­ —Kelvin Smith, author of The Unlikely Candidate: An Amazing Journey of A Heart Transplant Patient
•  •  •  • 

I absolutely loved working with Connie. We had a blast, and together produced a good book. I feel great about the work you did with and for me. Your editing, requests for clarity, and numerous suggestions made the book better—and I appreciate that. The case studies of present clients added so much to the book, showing the reader that what we say to do, works. Even though the process became more "group oriented" than originally planned, nothing undid the fantastic work you did with me.
With a smashing cover design and title, and with a little careful promotion—KABLAMMO! We hit bestseller in three categories. And though I bring nothing to the cover in terms of notoriety, being on the cover has brought ME notoriety as a "speaking personality." So the primary goal is working great. We made good reading music together and your heart still beats inside the pages of Winning Presence for Business Presenters. 
—Dean Hyers, author Winning Presence for Business Presenters: Present Yourself Powerfully to Anyone, Anywhere
•  •  •  • 

I very much enjoyed working with Connie Anderson on my debut novel, Whispering Pines: Tales From a Northwoods Cabin (Wise Ink Press, 2015). She related to my story from day one and I always felt that she understood the spirit and intent of my writing. With that solid base, Connie then gently but directly guided me toward a substantial re-write and made a series of extremely valuable edits along the way. The end result is certainly far better than where I started and I am grateful for Connie's expert guidance and friendly demeanor. I highly recommend her to all aspiring and established authors.
—Elliott Foster, author of Whispering Pines: Tales From a Northwoods Cabin
NOTE: Foster's book has won much recognition in several locations for his writing.
 •  •  •  • 
Connie provided that  "Get going!"  push and cheerleading that I needed to get serious about this book, with concrete advice and ideas from intended audience, to marketing and content organization. Thanks Connie!
—Dr. Katjia Rowell, author of Love Me, Feed Me
•  •  •  • 

Connie is an amazing content editor. She pulled stories out of me where needed and made me clarify topics. More importantly she helped the overall structure of the book and the readability as well. Through working with her my simple first attempt became a professional book. Connie did more than improve my manuscript; she made me a better writer in the future.
—Melissa Heisler, author of From Type A to Type Me
•  •  •  • 
I really lucked out finding Connie on the internet to help me edit my book. Connie jumped right on the assignment and motivated me to finish the book and helped me organize and fine tune the entire book. She was always very timely in completing projects and has a great disposition and is very easy to work with. I highly recommend her as well as the quality associates she referred me to (the book designer and attorney). If I ever write another book or other project that requires editing, Connie will be my choice to work with.
—Steve Zimmerman. CBI, CBB, and author of Restaurant Dealmaker: An Insider's Trade Secrets For Buying a Restaurant, Bar, or Club
•  •  •  • 

I highly recommend Connie's editing services. She's very gifted in editing from the reader perspective, which helped to clarify some of the information in the book that I may have assumed everyone knew. She looked for consistency, flow, and overall readability and interest. This, with her attention to detail, allowed me to focus on writing and she did the refining. I'm very happy with the end product, as are my readers! Thanks Connie.
—Laurie Wondra, medium and author of Beyond Healing: Messages our Loved Ones, Angels and Guides Want Us to Know
•  •  •  • 
Connie Anderson has edited two of my books, and I plan to use her in the future. I also appreciate her other suggestions because she is unfailingly accurate and unflappable. As an author, I would not release a book without expert editing like the quality I get from Connie.
—Nadia Giordana, author of Reinventing New Chapters in Your Life at Any Age
•  •  •  • 
As an author going through the publishing process for the first time, Connie was patient, guiding me through the process, yet able to push me to the next level. Her large network of professionals was an asset as we developed my book. I would recommend Connie to any author. She was enjoyable both personally and professionally. Her attention to detail and knowledge in the field brought my book to life.
—Katie Saint, author of When Grandparents Divorce
•  •  •  • 
Connie is full of great ideas and suggestions, and she is friendly. As part of her editing expertise, she offered insights about my novel that helped me improve my writing and elevate my storytelling. She delved deeply into each character's motivations and made comments that clarified ways to rewrite dialogue and several of their behaviors. She also suggested an important missing element about the ending, and instantly a new scene popped into my mind that tied up loose ends yet left room for the reader's imagination to envision a sequel.
Connie's gifts and capabilities go deeper than line-by-line changes or grammatical fixes, as vital as those are. She stands behind her authors and encourages them to write the best story possible—as well as providing useful ideas that will help promote their creations to the world.
—J.Z. Howard, author of All of Me Wants All of You
•  •  •  •  
Connie took the challenge of editing a type of book she hasn't done much, a 130,000 word fantasy epic. She contended with my huge cast of characters and places, and their strange names, giving me a good perspective from a first-time reader. Her edits tightened my story, removing excessive alliterations from the dialog, and she taught me things. I remember one sentence I spent hours trying to get to say what I wanted that she made just right. I was most pleased she was fast. She completed the job well under the estimated hours and saved me a lot of money from my editing budget.
—Milo Swanton, author of fantasy novel Fealty to the King: Children of Cain
•  •  •  • 
Connie has a sharp eye for sense and non-sense in a text, be it prose or poem. Her immediate grasp of what I wanted to say has helped me immensely to find the right form for my poetry. Her persistence to make me the best I can be did not allow for going half the way—only the perfect word would do. I am looking forward to working with her on my next book projects.
—Ute Buehler, author and photographer of Fly With Me: A Fusion of Images and Poetry
•  •  •  • 
Connie tenaciously hunts for the best words and genuinely cares about the quality of the works she edits. Her straightforward, no-nonsense approach helped me cut through the word clutter and clearly communicate. Plus, her commitment to my excellence encouraged me to raise the bar. Not only do I have much better book now, but I have become a better writer because of Connie.
—Rachael McDonough, CFP, author of Make Your Money Count
 •  •  •  • 

Connie Anderson is the epitome of the definitive Editor because she:
Knows her craft of editing
Is a stickler for accuracy and balance in writing
Helps to eliminate wordiness
Is graceful in her phrasing
Has superb insight and knowledge of grammar
Effortlessly writes clear, concise sentences
Is accurate, reliable, and always on time
Offers creative solutions to difficult, seemingly impossible, problems
The above statements are absolutely accurate. However, they are not the definitive reason why I will ask Connie to edit my next book. The ultimate reason is that Connie gives her heart and soul to the writer she is working with. She genuinely cares and supports the writer.
Connie is so enthusiastic and upbeat, even in the face of serious technical problems. Just to say, this non-fiction work, which is the culmination of a lifelong spiritual journey, had many problems to overcome. Periodically, I was ready to throw in the towel. However, Connie was always there for me [and] she would send me jokes to lighten my mood. This book took 9 months to write on an average of 5–7 hours per day. I think this book had more rewrites and editing than I could ever have imagined in my wildest dreams. We became really close friends during this project.
Perhaps the greatest thing we shared was a sense of humor—a love of the absurd. We both love to laugh and delighted in setting each other off on gales of laughter. This is not to say, however, that we each didn't take our jobs seriously; I have never worked so hard in my life on a writing project. The ultimate compliment Connie gave me when I completed my book: "Elizabeth, this book reveals that the writer in you is now an author."
And that is Connie's greatest talent: To bring out the best in each client to make them an authentic author.
—Elizabeth Up de Graff, author of Timeless Energy and Magnetic Vitality: How to look, feel and be years younger.