Services
Every writer needs an editor.
Special Offer
• Send me 5 double-spaced pages and I'll edit them FREE so you can see how I work…
OR
• Email to set up a FREE 30-minute consultation time to ask any questions about the whole process.
Connie Anderson Connie@WordsandDeedsInc 952-835-4731 (Central Time—call between 9 a.m.–5 p.m.)
Book Editing
Connie's copyediting takes her client's excellent content and makes their books better through:
▪ Providing clarity to content
▪ Editing with the reader in mind
▪ Keeping the author's "voice"
▪ Suggesting new material
▪ Eliminating redundancies
▪ Reducing prepositional phrases
AND
▪ Providing marketing ideas
Business Needs
Clear, concise messages—that's what our clients value and the readers (prospects) want—on time and on budget.
Types of projects we specialize in, giving quick turnaround:
• Blogs (write and/or edit)
• Articles (write and/or edit)
• Website copy (write and/or edit)
• Personal bios/profiles (write and update and/or edit)
The right shoe has to be on the right foot…
In addition to knowing the craft of editing, the editor you select has to be honest yet tactful, and consider herself an important member of your team who wants the best for your book.
It is important to realize that not all editors do all genres—some may excel in business books, others in mystery/thriller/crime stories. Just because another writer had good results does not mean their editor will work well on your memoir, or how-to, or Christian book, for example.
The Right Editor for YOU
Questions to ask prospective editors: How long have you been editing? (5 years is a good benchmark)
▪ Who has published the books you've edited?
▪ What kinds of books (genre) have you edited?
▪ What kinds of books do you prefer to edit?
▪ May I call your references?
▪ How do you prefer to edit—hard copy or online?
▪ Do you use the tracking tool in Word?
▪ Do you provide an overview of content and flow issues, etc., as part of the finished project?
▪ Do you want the whole manuscript at once or chapter by chapter?
▪ How many times do you edit the manuscript? Once, twice or more?
▪ When would you have time to edit my project?
▪ How long do you think it would take?
▪ How much do you charge?
▪ May I see an example of your editing?
Editing and Writing for Authors and Businesses
About Connie
Knowledge. Insight. Experience.
Connie Anderson
The writer/editor relationship is a most important one, based on trust—and often your gut reaction to whether you can work well together.
Connie brings years of editing experience and knowledge to your book. An author should not just publish a book, but make the book more marketable and saleable.
Don't Choose An Editor By Price alone
• Budget the necessary dollars to pay for the best editor for your book, and remember that it could involve two or more rounds of editing. • Expect realistic turnarounds from your editor. • Don't be afraid to ask questions about anything you don't understand.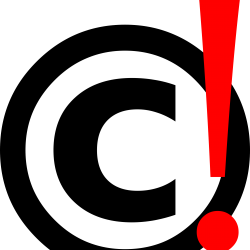 What do you do if you found that a poem you had written ended up in someone else's book? This poem is your intellectual property—you wrote it, you own it. Only you can give permission to use it. Getting permission today is easier than ever before. You can do an Internet search for the person,[…]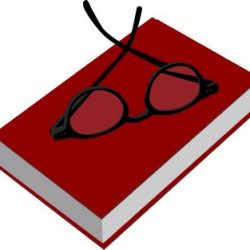 When your book is published, you want and need to have reviews posted on Amazon. A lot of people are eager to read a book, but get very nervous when the author asks them to write a review. And we should not have to be "asked," we should just "write and post" a review. If[…]
Previous
Next
Get in touch
connie (at) wordsanddeedsinc (dot) com